Solid hardwood is manufactured from dense wood. A single board is generally around ¾ inch thick. But you can sand and refinish the surface if necessary. The boards are permanently fixed to the sub-flooring or first layer of solid material above the floor. Some of the trees where this type of flooring comes from are red and white oak, acacia, mahogany, pine, tigerwood, and teak.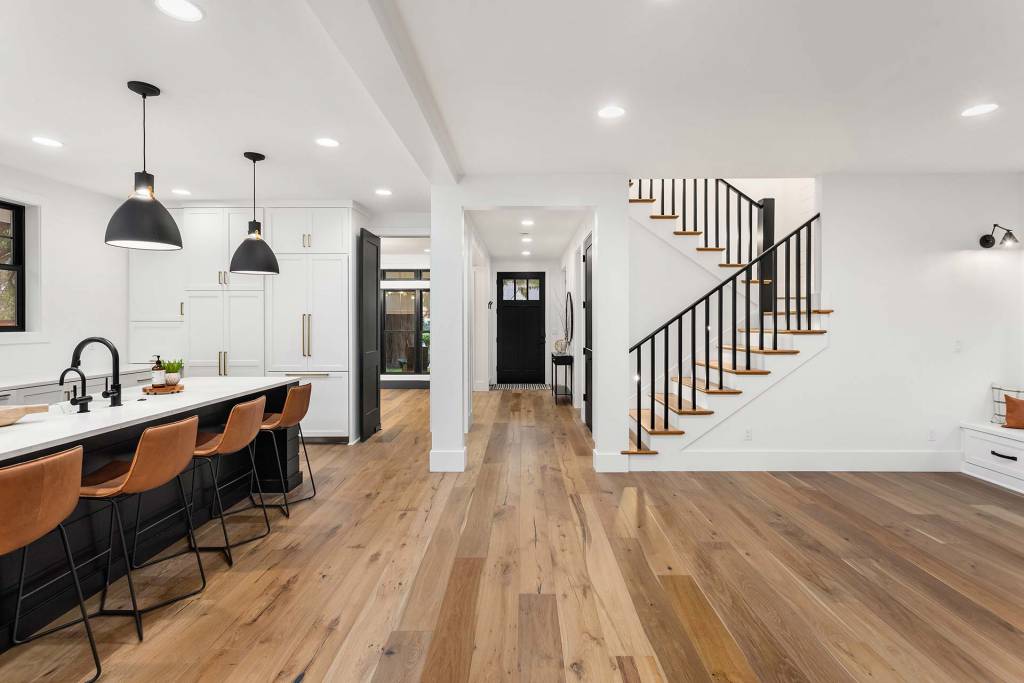 The floor boasts a unique and elegant look. Yet, it has some downsides to fabricating the flooring from this solid lumber. The planks are likely to expand and shrink depending on the amount of moisture and temperature. Do not install solid hardwood flooring on areas of your house like kitchens or basements. Installers must leave a space where the walls and floors meet to adapt to expanding and contracting.
Benefits of Choosing Solid Hardwood
It is low-maintenance and not difficult to clean. You can just sweep, vacuum, or steam-clean to remove dirt, dust, or debris. Besides, it is stain-resistant compared to rugs and carpets.
Hardwood makes the house look more spacious. It adds a trace of classiness and warmth to your home which is a good impression on visitors and guests.
Solid hardwood is sturdy. That's why many homeowners opt for solid wood floors. It does not easily get scraped or deformed. The surface can last for many years if you know how to take care of the floors.
Its air quality is superior to laminates, carpets, rugs, and tiles. The solid hardwood does not take in pet dander, dust, small particles, pollen grains, or other allergens.
The color does not fade away or lose its sheen over time. Solid hardwood's solid look is one reason it lasts for decades and does not need replacement.
It adapts to almost all kinds of interior decoration themes. The flooring looks good despite changes in wall art, mirrors, and other ornamental accents that you choose.  
The solid wood increases the perceived value of your dwelling. If ever you decide to sell your home, potential buyers will be willing to pay more for a residence with hardwood.
The solid hardwood's density is capable of absorbing echo or noise. On the other hand, its solidity distributes the sound equally across the room. If properly nailed or glued down, solid hardwood remains secure and does not creak. It is hard underneath although the overlaying is softer like concrete or tiles.